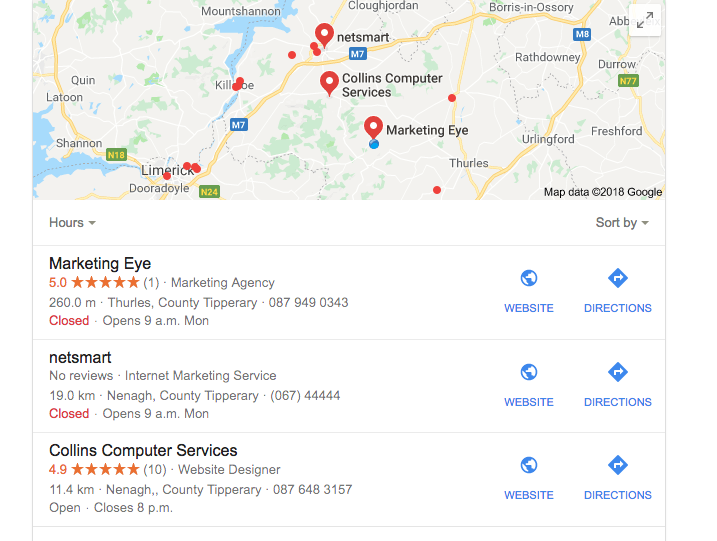 As you see in the above search, "marketing companies near me" gives me a listing of local businesses (the box at the top) before I see the organic search results below. A big part of local search marketing is making your business show up in that local group so that consumers can find and choose you.
How Does Local Search Marketing Work?
To build a local search presence, you'll need to optimize your online information so that search engines place your business in the right searches (and so that consumers can easily find all the information they need in order to choose your business).
To give yourself the best chance of showing up in the right searches, you'll need to tell search engines everything they need to know. They are looking for accurate, consistent NAPU (name, address, phone number, URL) to the most important directories so that search engines know what you do and where you're located. This consistent information will show the search engine that it can trust your business.
Wondering where to start?
If your business is new, you'll need to create new profiles on the following websites. If you've been around for a while, you'll need to claim/verify these pages and then correct or complete the information on the pages.
• Google My Business
• Yahoo!
• Yelp
• Facebook
These websites can all have a big impact on your local search ranking, so make sure your information is correct and consistent across them all.
That's the first step. We'll talk next time about how to improve your local marketing.